311 W. McCurry St.
Pleasant Hope, MO 65725
Pleasant Hope Elementary School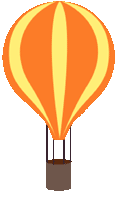 Welcome to Camp Counselor's Corner!
Welcome to my room! In here, you may find many different things happening like breakfast and lunch with me, small groups, talking individually, and other activities throughout the year.
Welcome to my corner of the school!!
What You Say In Here, Stays In Here.
Unless:
1. Someone is hurting you.
2. You want to hurt somone.
3. You want to hurt yourself.
8/8/19 - Back to School Night 5:30-6:30
8/13/19 - First Day of School
This year at PHES, there will be a kindness initiative called, "In a World Where You Can Be Anything, Be Kind," in which all of our students will compete to show the school who is the kindest around. Acts of kindness will be appreciated and rewarded by being recognized in the school Kindness Chain
311 W. McCurry St.
Pleasant Hope, MO 65725
P:1-417-267-2277 ext. 2241
F:1-417-267-4304
I just wanted to make sure and give you another place where you can find Pleasant Hope Elementary contact information. I have included the phone number with my extension, the website address, and a map of Pleasant Hope that starts at the Elementary school.
Please do not hesitate to send me a message. I look forward to hearing from you!